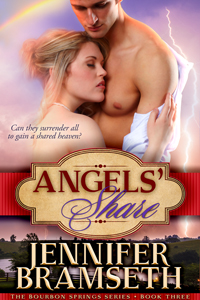 Angels' Share (Bourbon Springs Book 3)
Lila McNee has lost everything except her land–her refuge from the world. But Bo Davenport, her distillery neighbor to the north, needs that land to expand Old Garnet. How do they share they thing they love the most–the place they both call home?
Angels' Share is the third book in the Bourbon Springs Series.