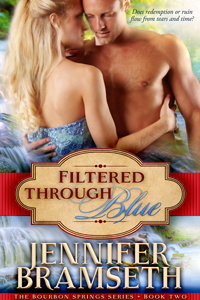 Filtered Through Blue (Bourbon Springs Book 2)
Hannah Davenport, the co-owner of Old Garnet, and Kyle Sammons, the Craig County Sheriff, have a history and share a secret. She's carried the burden in private while he's shouldered the weight of disapproval in public. But perhaps finally time and tears can wash away the pain of the past.
Filtered Through Blue is the second book in the Bourbon Springs Series.