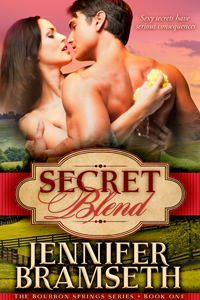 Secret Blend (Bourbon Springs Book 1)

Friends and rivals Rachel Richards and Brady Craft have known each other for years. Now they're new judges and forced to share chambers. Things quickly heat up behind closed doors but it gets complicated when Brady draws an opponent in his judicial race. Can they form a long lasting relationship in the face of small town pressures and politics?
Secret Blend is the first book in the Bourbon Springs Series–and you can get it for free!