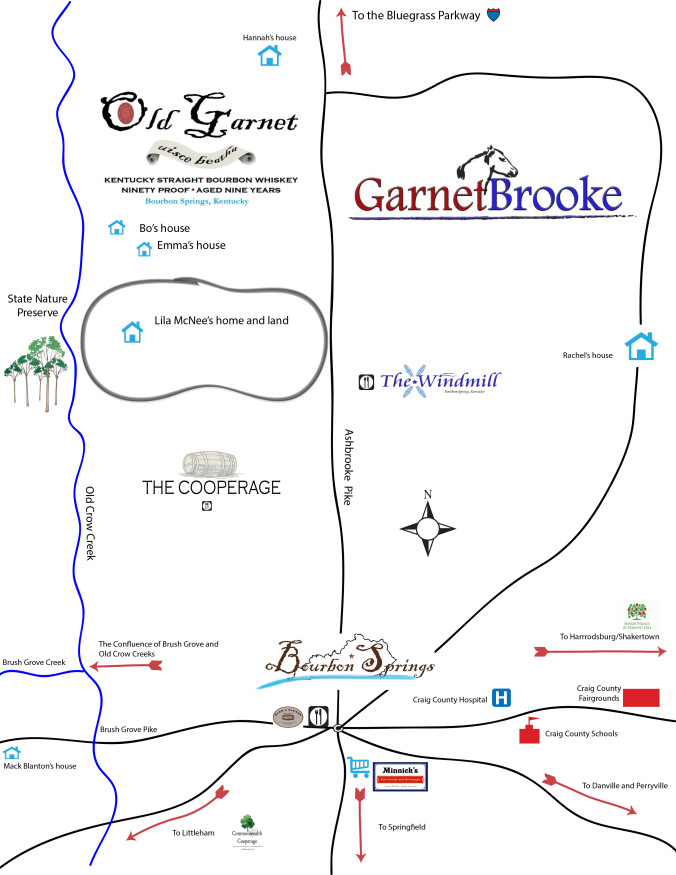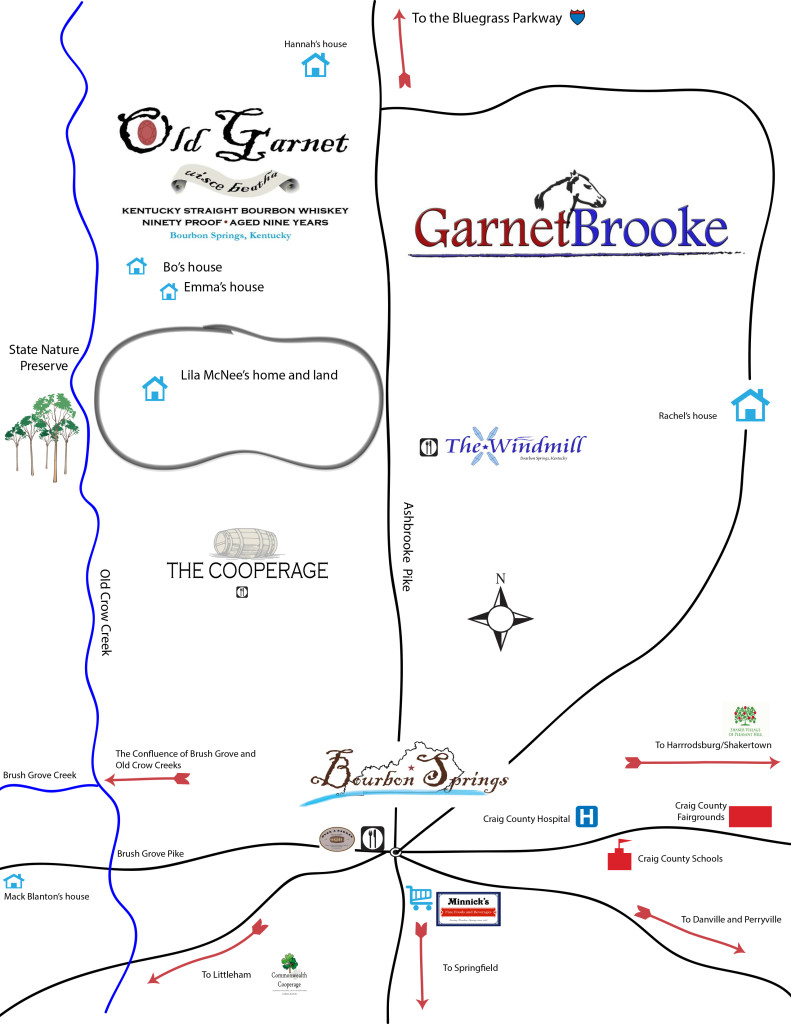 Where is Bourbon Springs?
Where is Bourbon Springs, Kentucky?
In reality, there are actually two in Kentucky–both in Nelson County, home to Bardstown, the Bourbon Capital of the World ™. Not very surprising. When I started writing the series, I didn't know there were two sites with this name.
If the Bourbon Springs in my books existed, however, I know exactly where it would be: a few miles south of the Bluegrass Parkway at Exit 42, slightly south of a tiny town called Willisburg. Above is a map of the town I created. Not to scale, but I hope it gives you an idea of the area as I imagined it in the books.