Single Barrel (Bourbonland Short Stories and Novellas #1)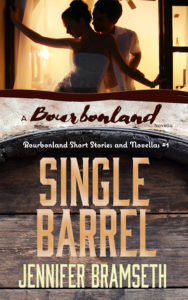 A new state senator.
A hotshot lobbyist-attorney.
A white-hot political feud.
They shouldn't go there.
Again.
Coraleigh Boyle and Clay London were once the closest of friends, on their way to becoming much more. Estranged for years, they finally agree to meet for a simple lunch but passion threatens to ignite anew.
Meanwhile, the local court clerk has just received the most important news of her life. As she delights in her unexpected discovery, she picks up pieces of a strained conversation between two people who seem to be more than friends…
Single Barrel, a novella, is the first story in the Bourbonland Series of short stories and novellas and the first story in the Bourbonland world.
This novella 25,000-word novella is available for FREE to my newsletter subscribers.