I love naming characters and places. A lot of the character names I use have symbolic meaning, or are an homage to certain people or things. I blather on about such things in the backmatter of the books.
One of my favorite ways to search for names is maps. I love looking at them–it's like a little adventure in itself.
Then there are the times where you just get stumped.
With hard-copy phone books becoming a thing of the past and much more inconvenient than a simple search, there's now a different way to get names.
Enter the writer's friend, the name generator.
If you Google "name generator," you'll get a ton. One of the best sites is Seventh Sanctum; it has a virtual library of name generators, from the ordinary to absolutely whackadoodle.
Name generators are entertaining and, if you're not careful, a superbig timesuck.
Think you waste time on social media? Wait until you try these!
This this is not an exhaustive list–go to Seventh Sanctum and discover that for yourself. I'll give you a few examples of the generators below, along with the creations they spawned.
Dark Elf Names:

Deralol, Didinler, and Efade.

Cat Being Namer; Katja, Mioow, Punxi

Realms: Kingdom of the Gallows (yikes!), Barony of the Bone, Empire of the Whales, Realm of the Forty Trumpets

Tavern Names: The Weeping Priestess Inn, The Robber and the Witch, The Goat's Alehouse, The Destitute Horse

Superheroes: Timewrestler, Poisonia, Turboscreamer, Werereptile

Governments: Theocracy of Provinces, United Regency, Heavenly Kingdom (wait… that sounds familiar…)
I do have a favorite, and I only recently discovered it.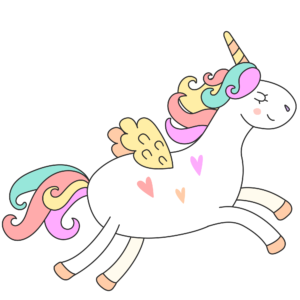 I have a daughter who is a very big fan of My Little Pony. I have watched a LOT of the television series and we went to see the recent movie twice in the theatre. And of course we own the Blu-ray.
I know way too much about these Ponies.
But that knowledge makes the generator a lot of fun, since I can find humor in the following crazy names:
Sapphireriver

Blueberryslippers

Glowflake
I also found a romance novel title generator recently. Here are some fun ones it whipped up for me:
The Weeping Viscount 

(obviously a Regency romance)

The Piano and the Dungeon 

(Gothic?)

Silent Physician (angsty contemporary romance)
The Edge of the Stranger (romantic suspense)
Another interesting generator is the Internet Anagram Server (which the site delights in telling you is an anagram itself for "I, rearrangement servant"). Type in your name and see what happens.
Play around with these generators and have fun. And let me know in the comments what crazy things you get from them!
***
Fun and Free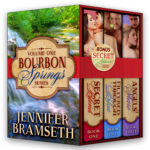 Top 100 Free Kindle Books:  Check out the freebies.
Amazon Giveaways: Do you ever enter these? Sometimes you have to watch a video or follow an author to enter, but many have no entry requirement.
Pinterest boards updated and reorganized! Lots of cool new stuff to discover.
Interested in getting notified when I have a new release? Text jenniferbramseth to 555888. You'll only get a text when there's a new release.
Join the Old Garnet Sipping Society, my Facebook readers' group, to get a free short story and background info about the stories.