Notice of Appeal (Bourbonland Book 2)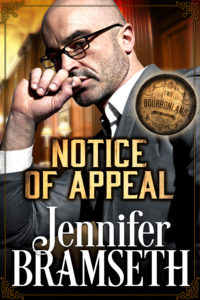 Milla McCracken is the Kentucky Chief Justice's trusted staff attorney, soon on her way to any job she wants. As her legal career starts, the last thing she needs is a distraction, especially in the form of an attractive co-worker.
But not just any co-worker.
Enter Leo Labrot, the Supreme Court's newest and youngest member.
Milla and Leo are drawn to each other from the moment they meet, a bond that deepens when they open up to each other about their horrific pasts. Yet a relationship between a justice and a law clerk could seriously discredit the Court. And the Chief Justice's nascent nemesis—a Court insider bent on gaining power—isn't below using such a development to her own advantage.
As politics and personal relationships become more entangled, Milla and Leo learn that sometimes the greatest peril comes not from the present but the wounds of the past.
Notice of Appeal is the second book in the Bourbonland series.