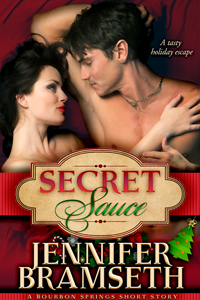 Secret Sauce: A Bourbon Springs Short Story (Bourbon Springs Short Story #1)
In the days after their engagement, Brady takes Rachel for a tasty holiday escape to a familiar locale. Yet while they indulge their taste for each other, they are reminded of problems back in Bourbon Springs. Links Secret Blend (Bourbon Springs Book 1) to Filtered Through Blue (Bourbon Springs Book 2).
Available exclusively to newsletter subscribers at this time. You can sign up here.